It's a new year and there's 2 things that we're pretty sure of. Firstly, 2018 holds so much potential for you and I. Secondly, there will lots of change as the health and fitness industry continues to evolve so rapidly. So, with the new year upon us, we thought we'd take a look at 8 things on trend in health, fitness and nutrition that you should be keeping a close eye on!
1. Wearable technology
Smart watches are almost common place these days, but the wearable technology trend we are talking about goes beyond just smart watches. Wearable technology is all about personal metrics – the 'quantified self', as some refer to it. It's about utilizing this personal data to improve performance and maximise your fitness gains by tracking everything from your heart rate and blood pressure, to your sweat rate and sleep patterns.
There seems no limit to where this technology will take us. It is already predicted that 'smart glasses' that utilise mapping tools and track activity in real time are the next big money earner (think: US$1.5billion). Then there's innovation in what we wear – smart fabrics and interactive textiles that will no doubt change how we think of sporting fashion. Smart socks, smart headbands, smart gloves, smart helmets. Smart shirts, tights and shoes! You get the picture.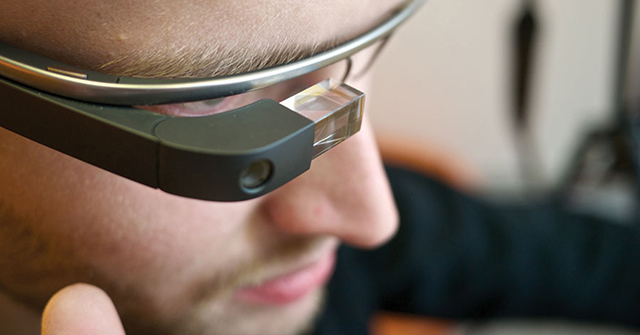 2. Experts – Educated, certified, experienced professionals
This is a two-fold trend, and one which is music to our ears! The American College of Sports Medicine has reported that the interest in some form of industry regulation is expanding. In addition, consumers are becoming more fastidious in choosing their fitness professionals based on credentials and experience. We are often disappointed by the volume of fitness hacks or celebrities who lack any reasonable qualifications, yet claim to 'know it all' or be 'experts' when it comes to health and fitness. This can cause harm to both individuals and the industry in general.
At Active8me, this is hugely important to us and we cannot stress enough the importance of equipping yourself with qualified and experienced instruction. That's why we have Olympians, exercise physiologists, dieticians, doctors, and qualified, experienced personal trainers designing and building our programs.
3. Wellness coaching
The idea of attaining 'wellness' has been on- trend for a while now. However, we thoroughly believe it's popularity will continue to rise during 2018 as people better appreciate the mind-body connection and as growing bodies of evidence show that behavioural change is the key to maintaining a healthy lifestyle. The paradigm of holistic health and mind-body connection is not lost on us! That's why we have an entire part of our app dedicated to mindset – to ensure that the nutrition and workout components of our app are accompanied by mindfulness and mindset adjustment. Unlocking this integral part of the health puzzle is key to long-term success. Fitness, health and wellness are actually separate entities and people will continue to understand this more and more.
4. Exercise is medicine
A recent study concluded there is a trend towards more emphasis being placed on exercise as intervention in overall health, prior to treatment with medication. And, it's about time! A large proportion of the world's preventable diseases are directly related to poor nutrition and sedentary lifestyle. One of the biggest issues facing Asians today is the risk of type II diabetes, with 60% of sufferers hailing from Asia! The study suggested "The Exercise is Medicine movement goes beyond the recognition of the positive effects of regular exercise. It encourages physicians to develop a regular referral program for patients into community programs."
In 2018 we see the further adoption of exercise (and good nutrition for that matter) as a preventative health tool. And, we couldn't be more pleased. We want to be part of that solution with our Diabetes Prevention and Weight Loss programs. We want to make a difference through our customised approach to exercise, nutrition and mindset, based on individual health goals.
5. Nutrigenomics (the DNA of nutrition)
It wasn't that long ago that the DNA genome was decoded. It is one of the major scientific endeavours of our time. As a result we can now learn more about ourselves than ever before through a DNA test.  This growing trend is set to take off in 2018. Imagine having the power to know and understand yourself from a cellular level. To easily identify, based on your genetic makeup, what nutrition will work best for you. Imagine all the time, money, effort and disappointment you can save by getting it right the first time!
With increased awareness in personal health, people are looking for their own slice of completely individualised information. While DNA testing can provide clues about your history and your body, the real value comes from understanding your genetic profile in conjunction with your goals, lifestyle and environment. At Active8me we see this trend towards personal genetic decoding continuing. And to make it accessible to you we have partnered with DNAfit to provide you with this on-trend service. Learn more about how simple the testing really is!
6. Serious Recovery
Yes, we often talk about the importance of recovery, and we hope you get the message that it is imperative to get sufficient sleep and adequate rest for muscle growth and repair! But science is constantly looking for ways to improve and speed up recovery, with the latest trends being cryotherapy and infrared saunas. 
The idea of cryotherapy is to surround the body with an ultra-cold mist (-150deg.C) for 1 to 3 minutes. While the evidence for this therapy is still limited, it's said to decrease cellular metabolism, inflammation and pain, thereby increasing cell survival.
Infrared saunas are at the other end of the spectrum, utilising an infrared light that heats the body from within. They are said to detoxify, cleanse and heal the body with the added bonus of a boost to your immune system. Research has found they can offer recovery benefits for "maximal endurance performance" and are a "comfortable and relaxing experience". That's the type of trend we like!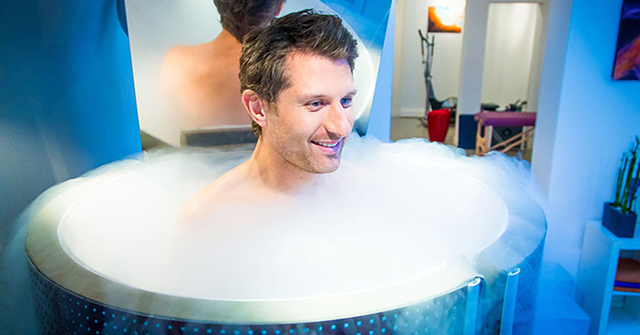 7. Community workouts
Major sporting companies are often trendsetters when it comes to the 'business' of health and fitness. When Multi-billion dollar companies are utilising 'community workouts' as a form of marketing and promotion of their clothing, shoes or wearable technology you know you have hit trend heaven. We are certain you will see a rise in 'fitspiration' from community based workouts in 2018. Community workouts are now drawing large crowds (who surprise, surprise are often drawn by the allure of freebies).
This trend is moving more into the lifestyle realm where corporate companies, government departments and not for profit community groups are moving towards health promotion amongst employees and the wider community.  It is also moving into the digital space where more fitness communities develop online. Like Active8me where you can join in a group with friends and be part of the private members group. Fitness is no longer thought of as a solo endeavour. It's a good trend given support is a critical factor in maintaining a healthy lifestyle and we see it growing in 2018.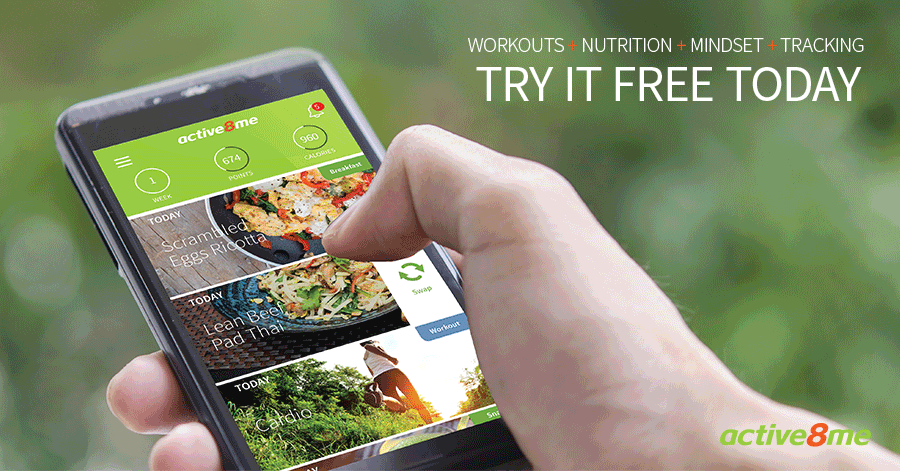 8. It's all about the app
As the fitness market develops it's no surprise that consumers want improved and more versatile options to meet their personal demands and fit in with their busy lifestyles. That's where apps come in – they're more flexible, transportable and cheaper. If done right they can be a joy to use, full of expert content, customised and personalised. 
This is a big ask, but we think we've cracked it with the Active8me app. Yes, we may be blowing our own trumpet, but you needn't just take our word for it – be part of the trend and try it for yourself! It's like having a personal trainer, dietician and life coach in your pocket. It's built by experts; has a variety of programs to choose from; is customised to you; is available anytime anywhere; has everything in one convenient place (workouts, nutrition, mindset, tracking); is great value for money at less than $1 per day… and it works!
So there you have it – 8 fitness and health trends that we see for 2018. Let's see if we're right!