Congratulations! You've had your baby and after being pregnant for nine months you're now anxious to get back to your normal workout routine and back into shape.
Regular exercise post-birth has many benefits. Not only is it good for your physical recovery but also for your mental health and overall well being. In fact, it may help reduce the risk of post-natal depression. The good news is that with some guidance, getting your body back after having a baby is not as hard as you may think…just remember to give it time! 
Importantly though, every pregnancy, every delivery and every 'body' is different. So, before you do anything, work closely with your doctor to make sure that everything is safe before engaging in any workout program after giving birth.
In this resource you will find:
Getting back into shape
What to know before you start
When/ How often/ How intensely to start exercising after birth
Exercises to avoid post-birth
Looking for abdominal separation
Importance of pelvic floor
Progressing your exercise regime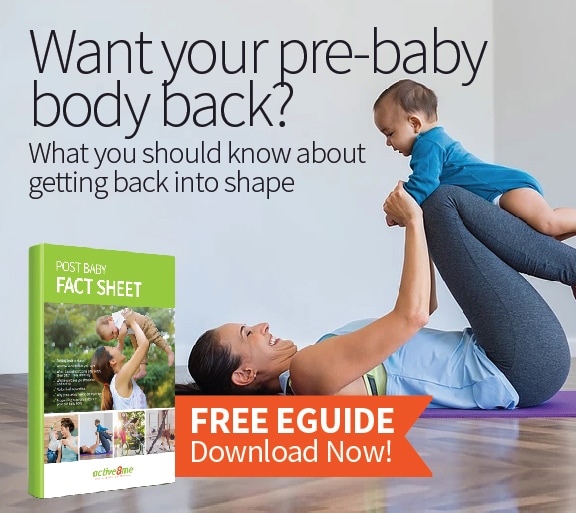 You may also like: