How the Active8me Program Works
Overall
For the three weeks before you start the official 8 Week Program we set a number of tasks to set you up for success. These tasks familiarise you with the program; get you organised and prepared; get your mindset in the right place so you're focussed and ready for the upcoming 8 weeks; and pave the way for you to make lasting change. We can't stress how important these tasks are. In fact, there is an extremely high correlation between members who complete their pre-program tasks and the level of success they achieve on the Program. If you're serious about change these are a must!
After the 3 weeks of pre-program tasks, it is straight into your 8 week program and transformational journey. Remember, Active8me is about making a change for life – your initial 8 Week Program is just the start. We hope you'll then do the next program with us and more programs ongoing.
---

'My Workout' programs
For each of the 8 weeks you get an easy to follow weekly fitness program designed by experts (including Olympians, exercise physiologists and personal trainers). These programs have a daily workout with step-by-step plans and videos for you to follow. Have fun and get fit with fresh, inspiring yet challenging workouts.
You can choose where you want to do your workout (At Home, Outdoors or At The Gym) and you will get a workout tailored accordingly. You can also change your program level (Beginner through to Advanced) in case you want to change the intensity of your workout from your base program you chose upon sign-up.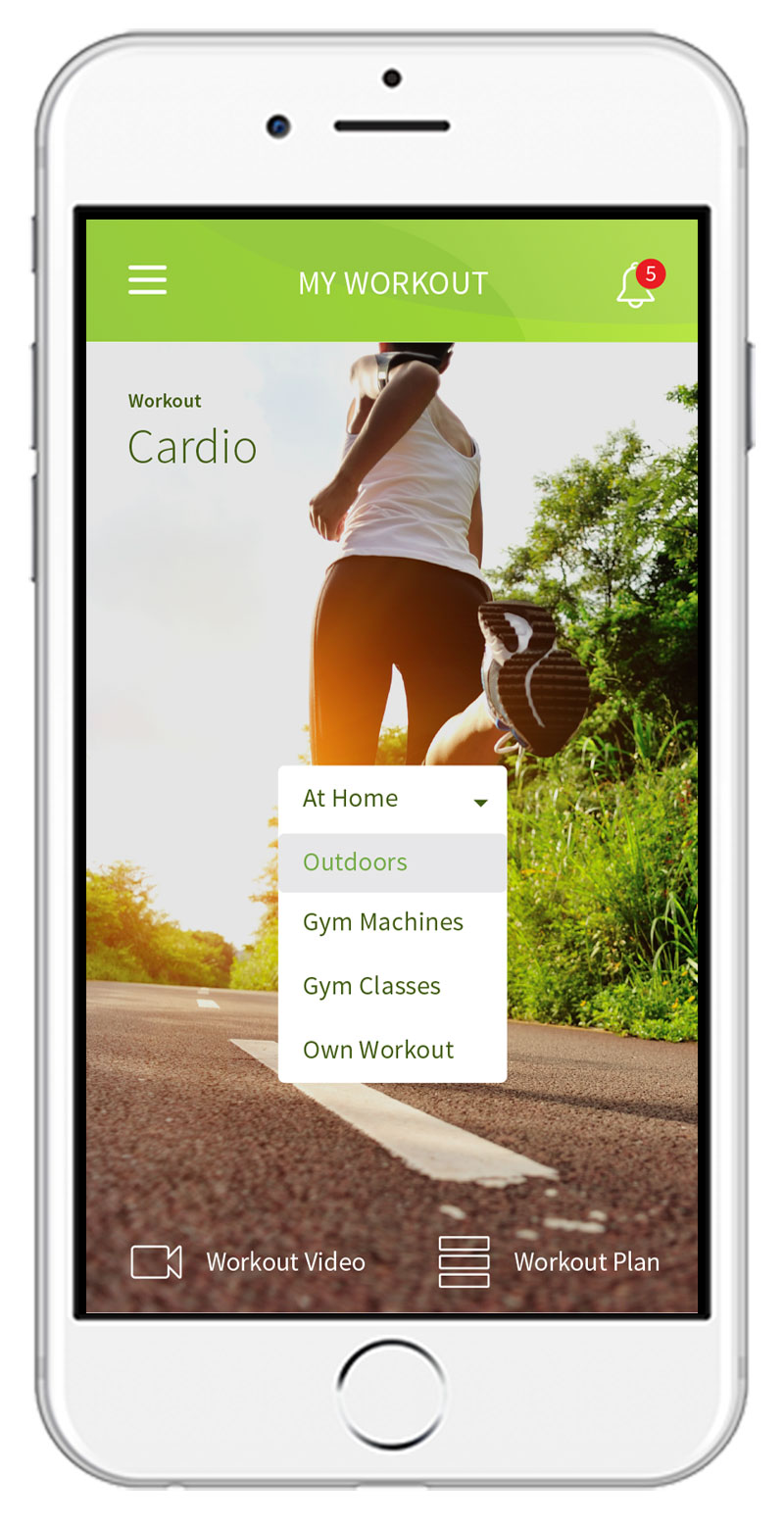 'My Nutrition' plans
You receive daily meal plans (including weekly shopping lists) prepared by our experts who ensure they are nutritionally balanced, wholefood dense, calorie controlled and Asian-based. These meals are easy and simple to make, delicious and nutritious. They will satisfy you and work with your body instead of against it so you can lose weight or get lean and toned.
For the many Asians who face diabetes, there are also specific diabetes-focussed nutrition plans.
And even better, to make life as simple as possible and especially for those who are time poor, with just a click of a button, these weekly shopping lists can get delivered to your door! (Coming soon)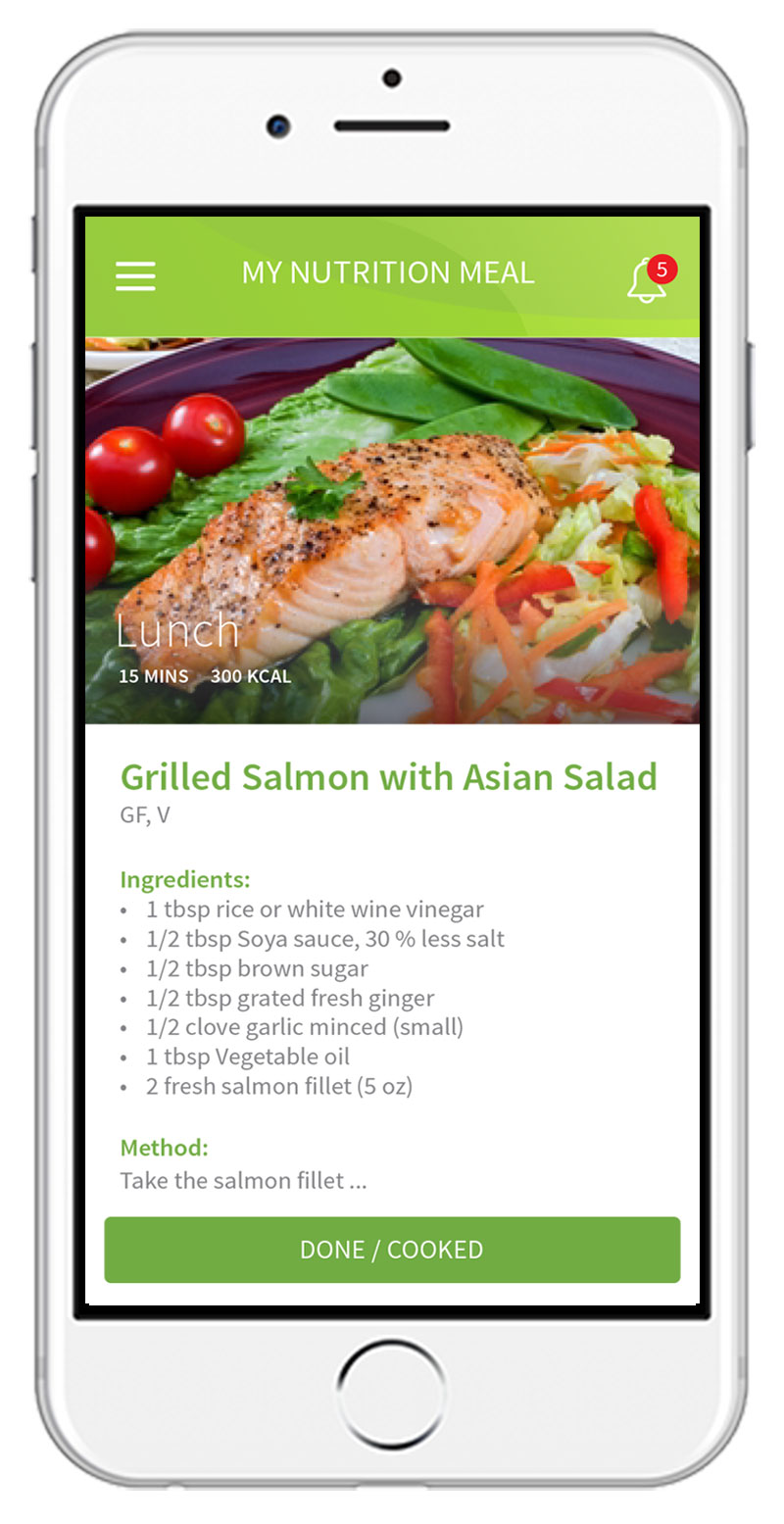 'My Mindset' lessons
Losing weight is a science – calories in (quality of calories aside) versus calories expended. Keeping weight off and making real change, however, is psychology. That requires changed thinking.
Each week you'll receive weekly mindset lessons designed to challenge and shift your thinking so you can break old habits, make empowered decisions and turn your good intentions into true changed behaviour – not just for 8 weeks, but for the rest of your life!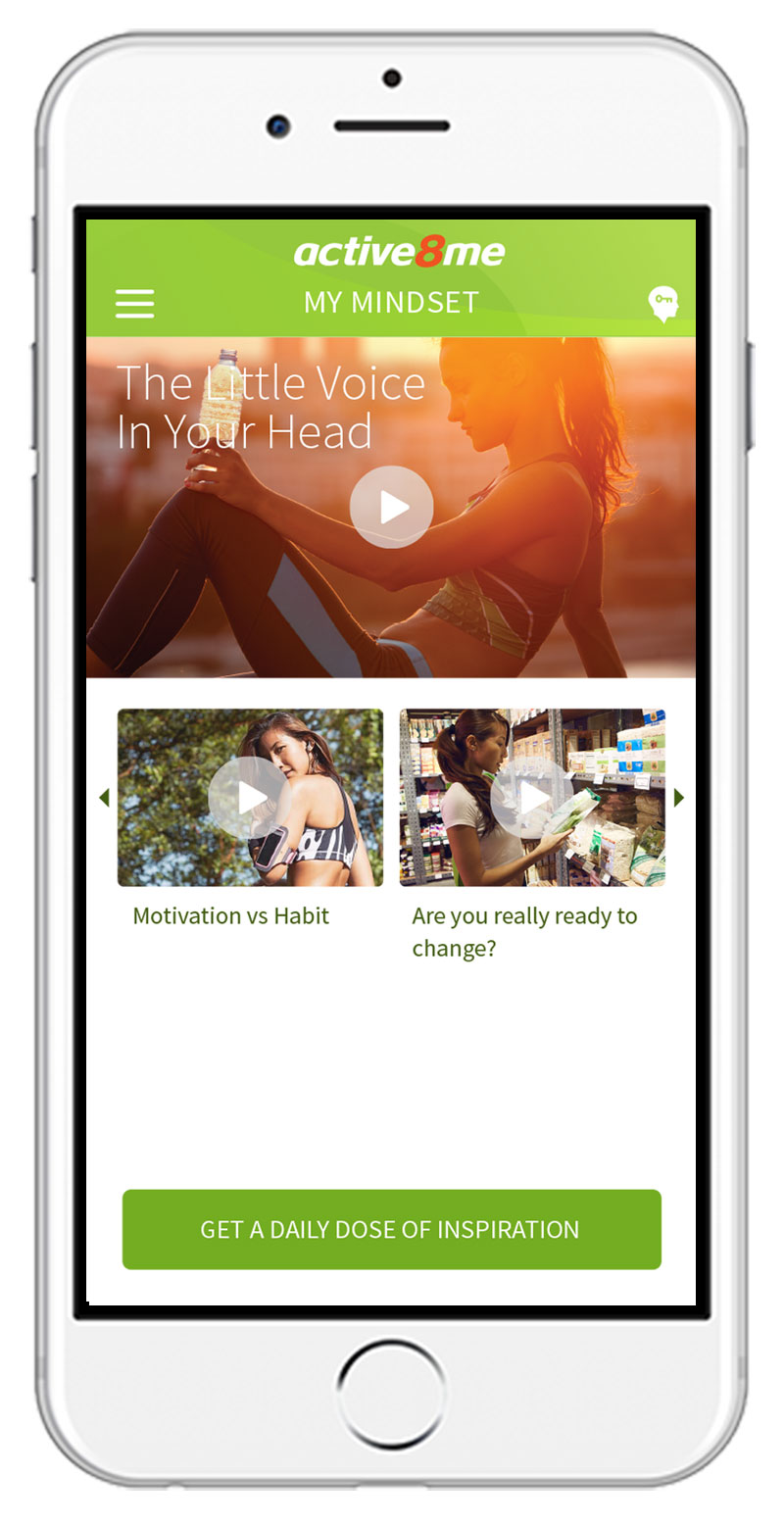 'My Life' – a whole life context
Skip a workout? Splurge on your meal? Did life get really busy? Relax … life happens and it is bigger than just this program. At Active8me we believe your fitness and health is of the utmost importance. It is why we've spent so much time developing this program for you. But, we also appreciate that it is just one part of your life. Active8me's 'My Life' section brings you inspiration, perspective and a whole life context promoting a balanced, holistic view of your health and life.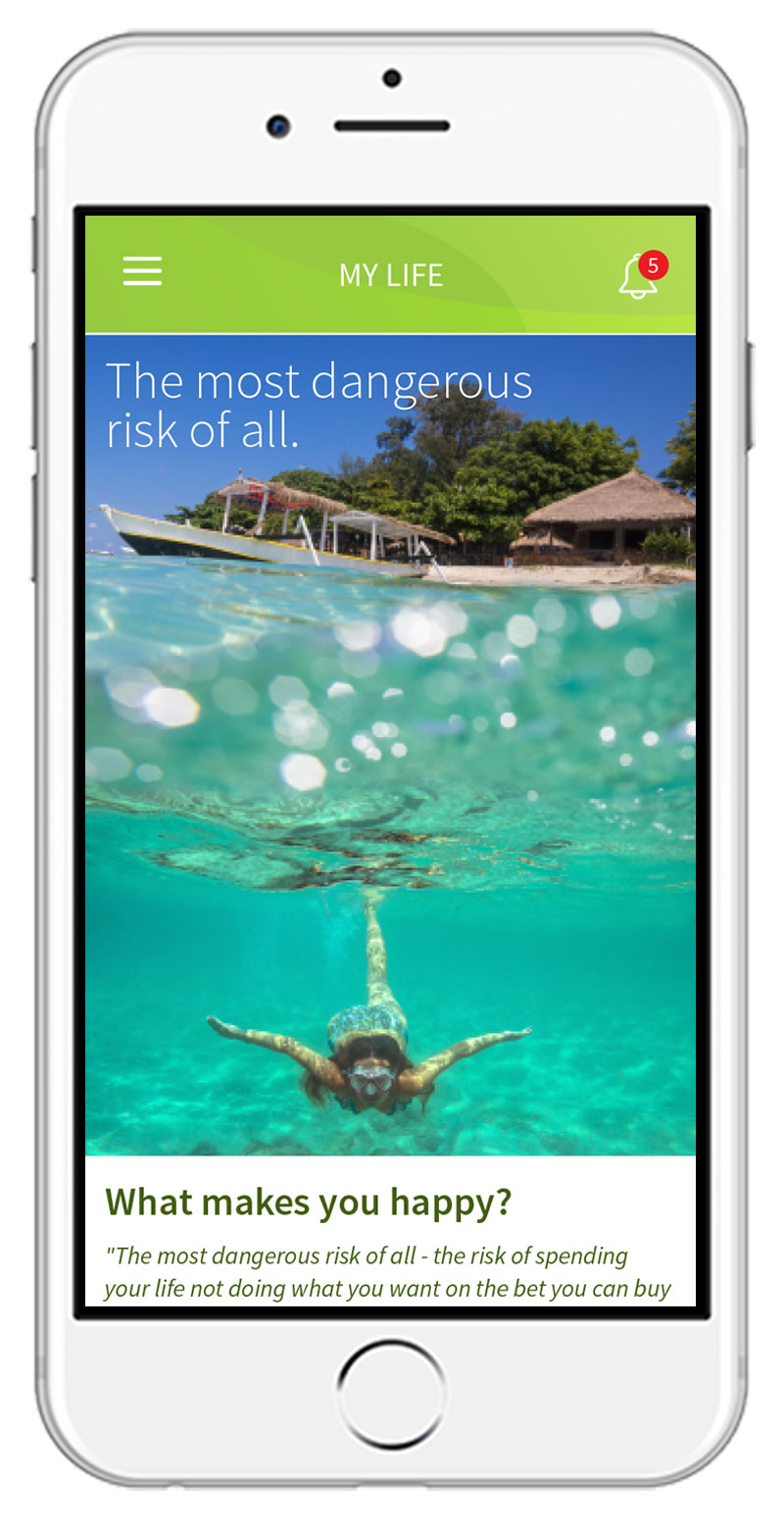 'My Progress & Tools' – tracking apps & devices
Active8me connects with many of your favourite fitness devices – from MyFitnessPal to iHealth. My Progress & Tools allows you to track your own personal statistics and results – from body weight, to heart rate, to your activity, your measurements, your weight, your sleep, your calories, how you feel and more.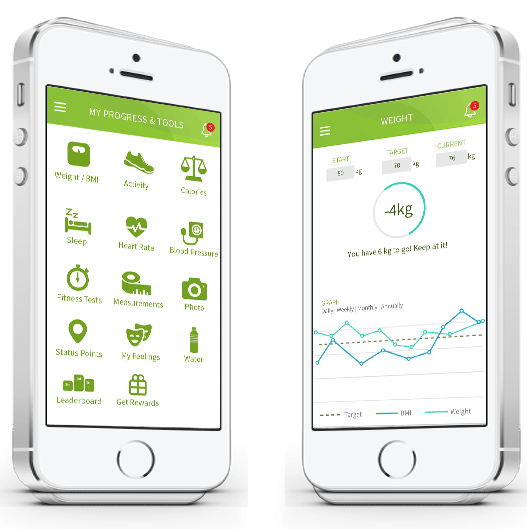 Support and Resources
The most successful journeys are never done alone are they? Your fitness and health journey is no exception. The Active8me team is here to provide a host of resources and support to help you achieve your goals and make this a truly incredible first 8 weeks. Our hope is that you will embrace a healthy, active life and make real life change – for good – and for YOUR good.
Also connect with your fellow members in the Forums. Get to know other like-minded members in the program who have similar goals, stories, backgrounds and aspirations. Encourage, support and motivate each other along this journey.

A total solution that's mobile
We obsess so you don't have to. Active8me is your constant mobile companion. Like a PT, dietician and life coach in your pocket. Take them with you. They're on your mobile – wherever you go, whenever you want. Anytime, anywhere.
The final piece of how it works – YOU !
We know this works. We've seen many amazing people make incredible transformations – not just in their fitness. Not just in the way their bodies look. Not just in their thinking. But in their whole lives. Real men and women, with real bodies, just like you! So now it's up to you.
Wishing it will happen wont change anything. It will take effort and hard work. But it's worth it.
Let us help you make the change you want in your life.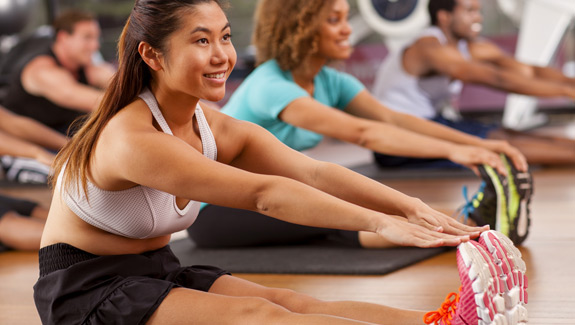 ---
Take a sneak peak